From signature concoctions to old classics there is bound to be a tipple you'll love in this list of cocktails recipes from various Viaduct Harbour establishments. Enjoy responsibly.
Spiked Juices – Grand Harbour – via Denizen Magazine

Spiked Watermelon Juice
Ingredients
45ml Vodka
15ml lime juice
Freshly juiced or blended watermelon to top up

Method
Add vodka, lime juice and ice to a Collins glass and top up with watermelon juice. Garnish with a watermelon wedge.

Spiked Orange Juice
Ingredients
45ml Gin
15ml Lime juice
Freshly squeezed orange juice to top up

Method
Add gin, lime juice and ice to a Collins glass and top up with fresh orange juice. Garnish with an orange wedge.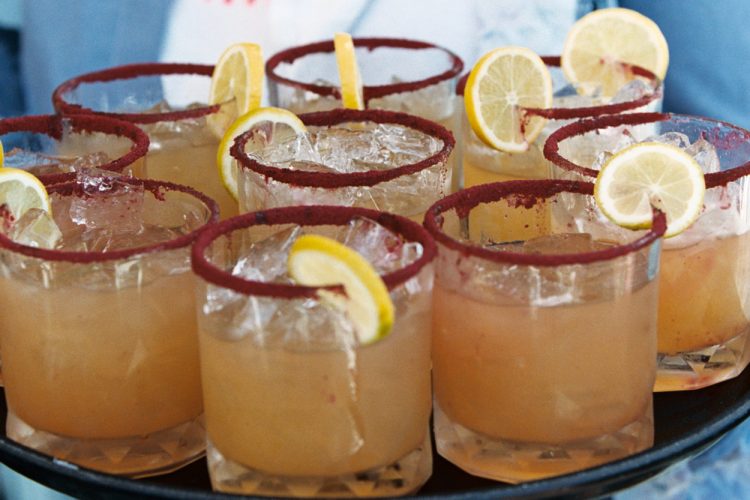 Mezcal Margarita – Saint Alice– via Denizen Magazine

Ingredients
45ml Tequila
Juice of a fresh lime or lemon
Ground Ginger (or muddled fresh root)
100ml Apple or Pineapple juice
Splash of Ginger Beer

Method
1. Wet the rim a glass using a wedge of lime.
2. Dip rim in ground ginger.
3. Add tequila, lime or lemon juice, a pinch of ground ginger (or muddled ginger root) and apple or pineapple juice to a shaker with ice and shake thoroughly.
4. Pour into a glass and garnish with apple or lime wedges if desired.
Tip: Add a splash of ginger beer for an extra kick of effervescence.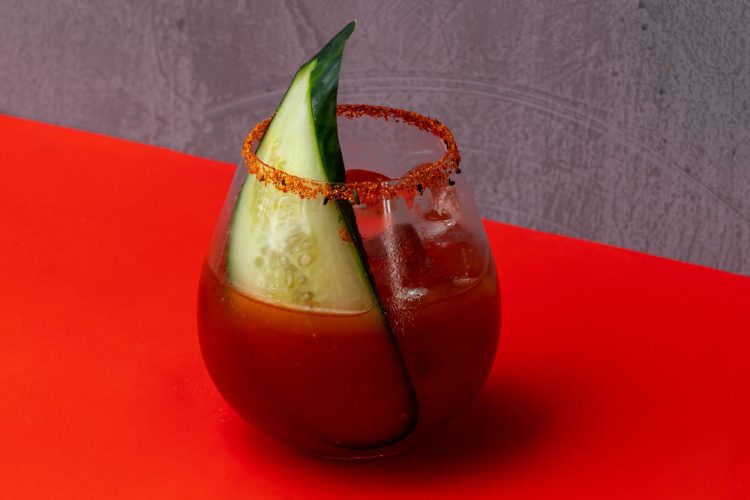 Bloody Kimchi – Hello Beasty– via Denizen Magazine

Ingredients
60ml Spice Mix (see recipe below)
120ml Tomato juice
60ml Vodka

Method
Shake up with ice and pour into a Boston glass or other large receptacle. Add a cucumber ribbon to garnish.

For the Spice Mix
Makes approx. 500ml

Ingredients
50g Worcestershire sauce
250ml Lemon juice
100g Kimchi
60g Gochujang (Korean red chili paste)
30ml Tabasco sauce

Method
Blend on low for 5 secs and then high for 20-30 secs. Mix should be a bit thick. Ratios can be adjusted to make desired quantity.
The Lewis Road Grasshopper – Parasol & Swing
20ml Lewis Road Creamery Chocolate Liqueur
30ml Creme de Menthe
10ml Creme de Cacao
1 dash Absinthe or Pastis (Optional)
1 scoop Lewis Road Three Vanillas Ice Cream
1 drop sesame oil
Run through a blender or shake thoroughly with cubed ice until smooth. Served with mint flavoured chocolate.
Espresso Martini – Hello Beasty – via Denizen Magazine
From Katie Woodhead
Ingredients:
30ml Vodka
30ml Espresso coffee – You can use strong stovetop coffee if you don't have an espresso machine.
30ml Coffee liqueur – Try Quick Brown Fox or go old school with Tia Maria.
15ml Sugar syrup – made on a 1:1 ratio, the amount can be adjusted for personal taste.
3 Coffee beans for garnish (optional)

Method:
1. Add all ingredients to a shaker
2. Fill with ice – Lots of ice if the coffee is still hot.
3. Shake it like you mean it for at least 20 seconds.
4. Double strain into a chilled martini glass – Or a mug if that's your lockdown vibe.
5. Garnish with 3 coffee beans


The Pink Panther – Soul Bar & Bistro – via Denizen Magazine
From Scotty Van Dooren
Ingredients
45ml Grey Goose vodka
15ml Aperol
30ml Watermelon juice
30ml Lemon juice
20ml Sugar syrup (1:1 ratio of white sugar to water)
2 slices of Cucumber
1 wedge of Watermelon
Method
1. Muddle cucumber in a shaker.
2. Add remaining ingredients and shake over ice.
3. Finely strain into an ice-filled Collins glass or regular tall glass.
4. Garnish with a wedge of watermelon.
Kiwi Basil Spritz – Viaduct Yacht Club – Via Denizen Magagine
From Becs Bradley

Ingredients
45ml Gin
20ml Honey syrup
30ml Lemon juice
¼ Kiwi fruit
3 Basil leaves
Soda or Sparkling wine
Basil leaves and Kiwi slices for garnish (optional)
Method
1. Muddle kiwi fruit and basil in a cocktail shaker.
2. Add the rest of the ingredients except soda/sparkling wine.
3. Shake with ice and strain over ice into a large glass.
4. Top with soda or sparkling wine (approx. 100ml).
5. Garnish with basil and a slice of kiwi fruit